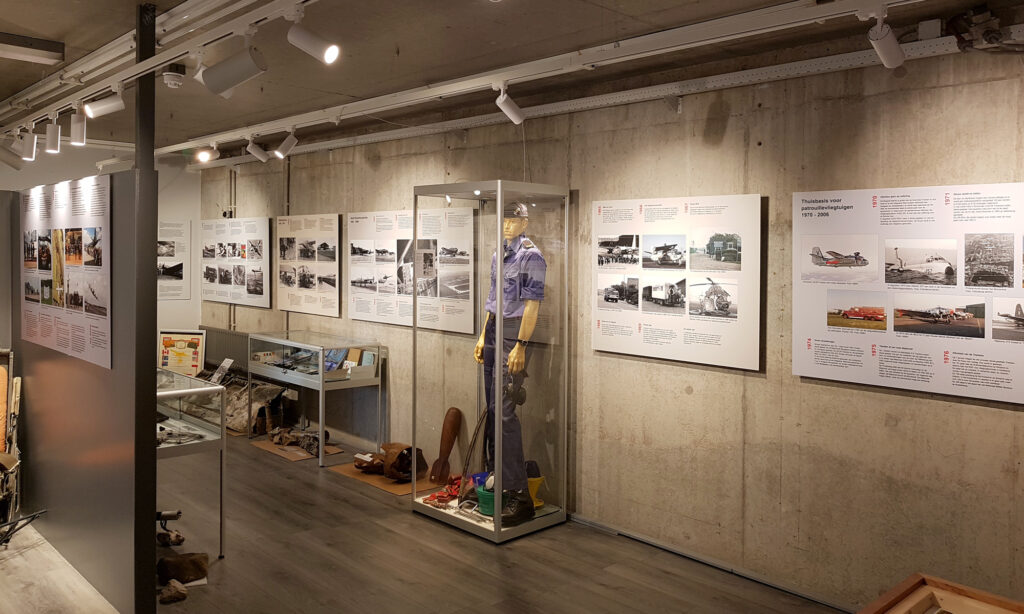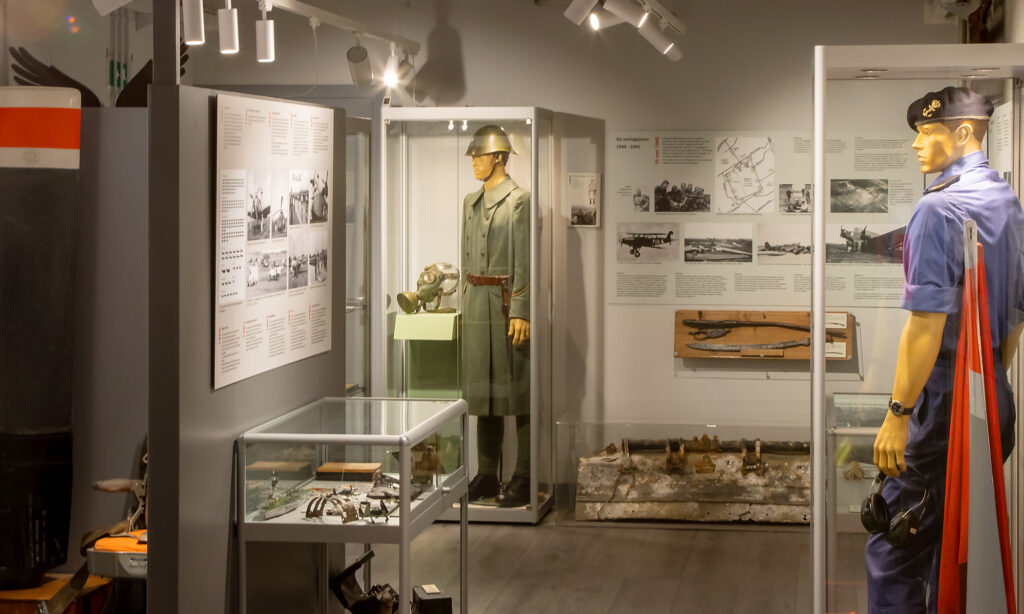 Visitor Center
The former telecommunications bunker of the naval airfield has been converted into an exhibition space. The permanent exhibition covers the history of the airport from the 1930s to its closure in 2006.
The collection contains countless photos, models and small objects, but also, for example, the airplane staircase along which many heads of state descended and a complete aircraft engine. There are also objects excavated during work, such as wreckage of German and Dutch aircraft.
An important place is occupied by a meter long, very detailed and historically correct model with hangars and airplanes. At the beginning of 2022 it was still under construction. Building will still take a lot of time, but the first parts of the model can already be viewed.
In addition to the permanent exhibition, there is room for temporary exhibitions on special themes or with works of art, for example. Permanent is a presentation about the Dutch Dunes National Park.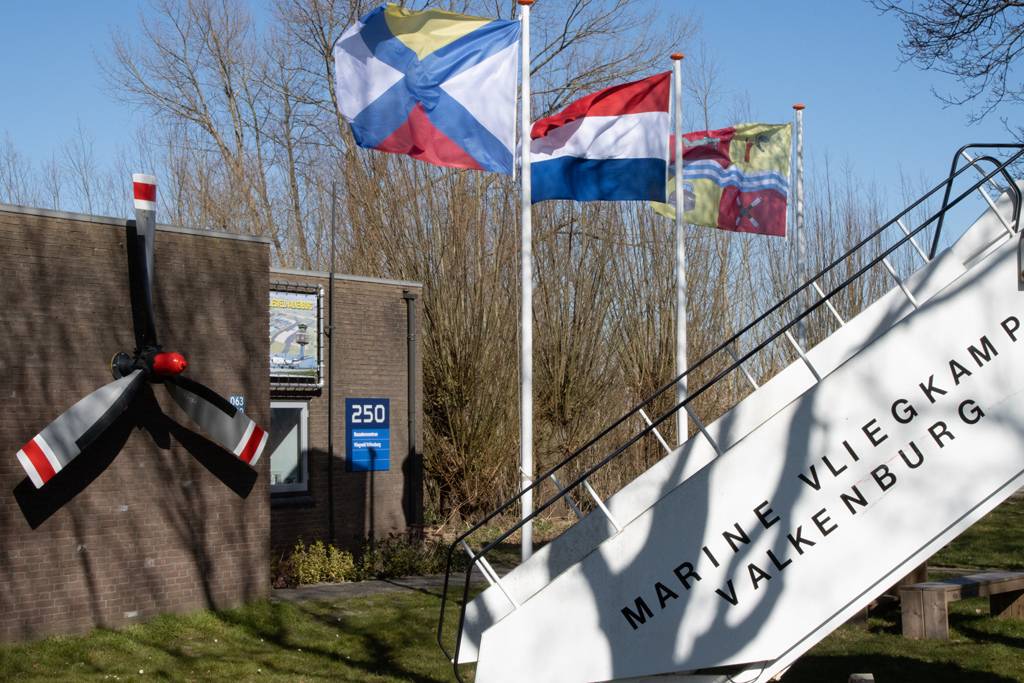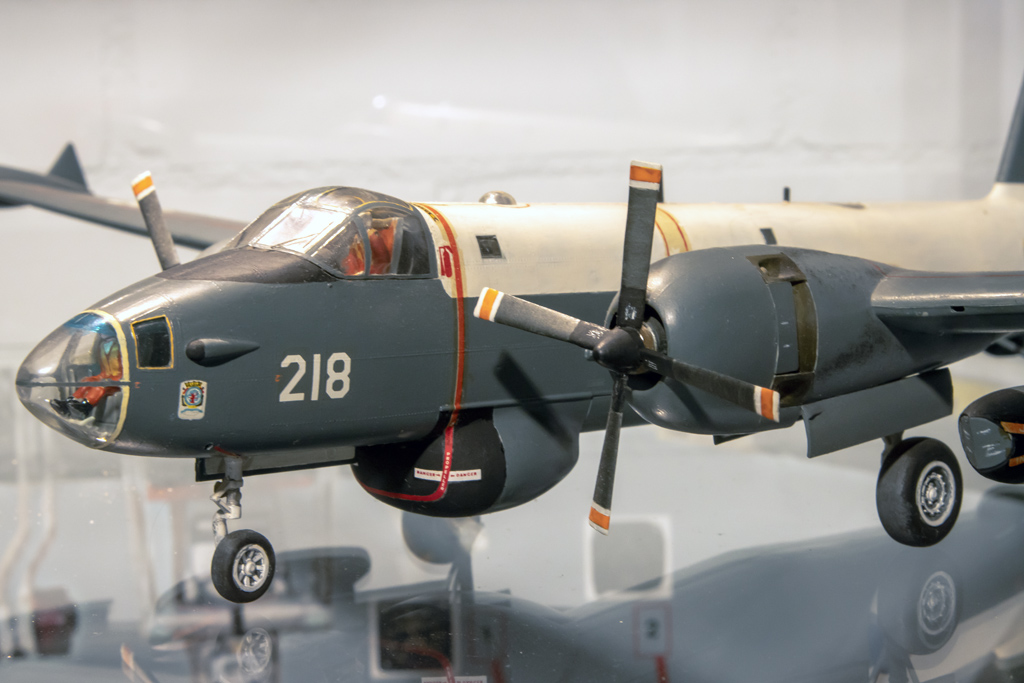 This is how you find us
Are you coming by car or by bike?
Neem vanaf de Wassenaarseweg (Katwijk – Wassenaar) de afslag naar het (voormalige) vliegveld.
Ons Bezoekerscentrum staat net voorbij de slagboom bij de hoofdingang van het vliegveldterrein.
Is de slagboom dicht? Meld je dan via de intercom en geef aan dat je naar 'het museum' gaat. Voorbij de slagboom neem je de tweede afslag links. Je kunt het gebouw herkennen aan de spandoeken en de vlaggen. Er is voldoende parkeergelegenheid.
Address for navigation:1e Mientlaan, 2223 LA, Katwijk aan Zee
(our real address Marinevliegkamp 250, 2236ZZ, Valkenburg is not recognized by all navigation apps)
Public transport
Bus company Arriva runs several times an hour past the former airport.
Bus line 385: The Hague CS, Wassenaar – Katwijk, Noordwijk/Sassenheim
Get off at the 1st Mientlaan stop. Walk to the entrance of the former airport. Report at the barrier via the intercom at the security.
Wheelchair users
We take wheelchair users into account. However, the bunker has its limitations. The entrance to the bunker is wide enough for most wheelchairs and mobility scooters. The entrance is probably too narrow for a wide wheelchair. Our toilet is not especially suitable for wheelchair users.
We have a simple wheelchair ready for you to transfer into. We like to help you!
Do you have items for us?
If you have items that you would like to donate to the foundation, such as photographs or other memorabilia, please contact us. Or bring the items along on a Saturday. You can also lend objects. In that case we will draw up a contract.
Our address
Stichting Historie Vliegveld Valkenburg
Marinevliegkamp 250
2236 ZZ Valkenburg
The foundation is registered with the Chamber of Commerce under number 65307267
Fietsen rond het vliegveld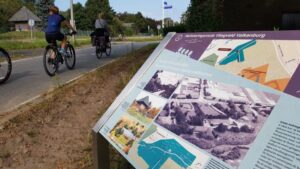 Fiets de route (14 km) en kom meer te weten over de strijd in 1940, de voedseldroppingen in 1945 en het marinevliegkamp.
Of ga het avontuur aan en test je kennis en fiets met het hele gezin de puzzeltocht.
Naar de downloadpagina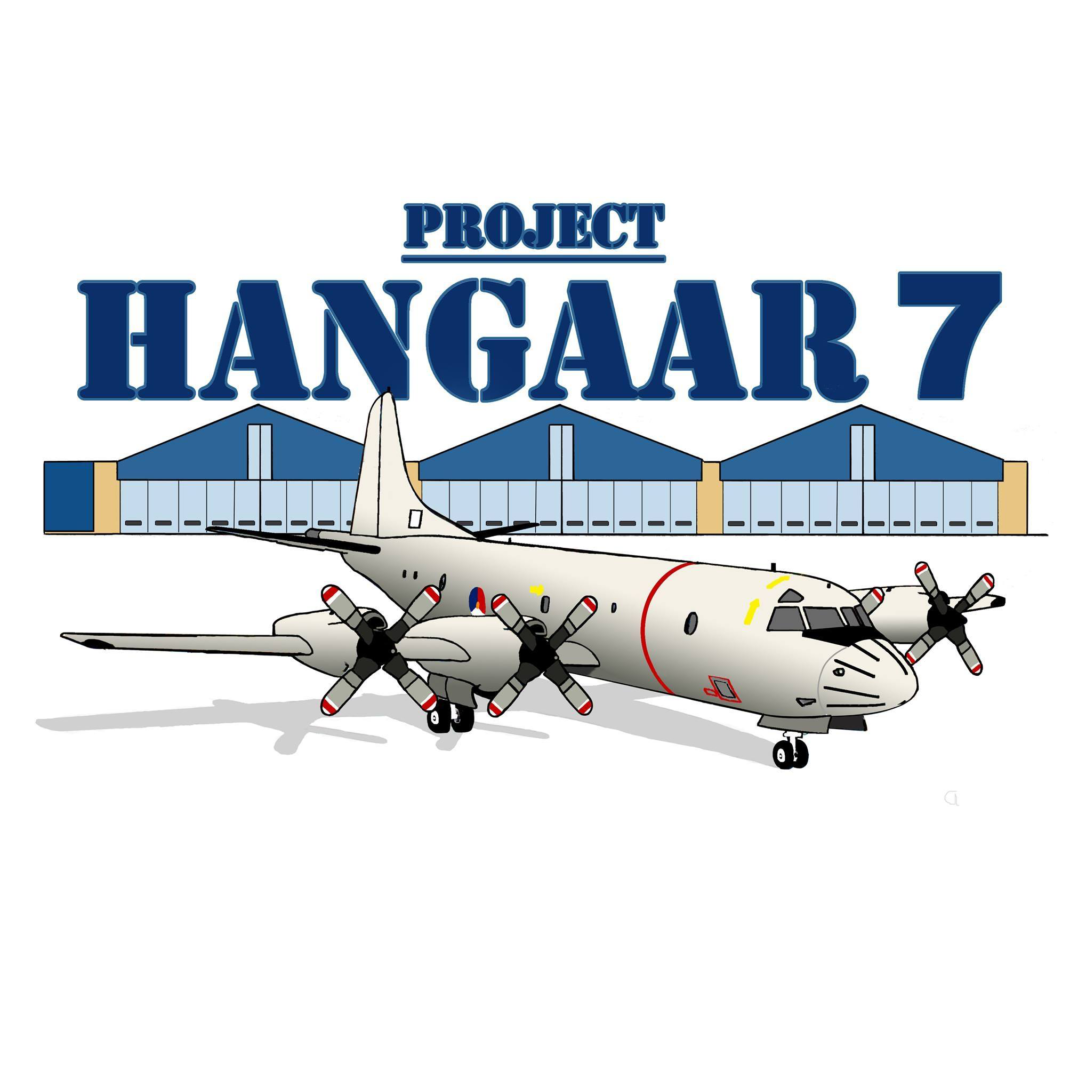 Project Hangaar 7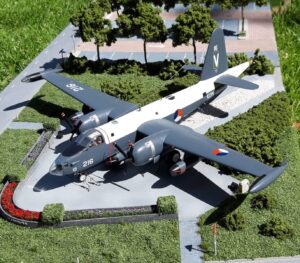 In het bezoekerscentrum staat een grote tafel die nu nog grotendeels leeg is. Daar verschijnt in de toekomst een reusachtige maquette van Hangaar 7. Dat is de grote, driedelige hangaar naast ons gebouw. De hangaar wordt nu gebouwd door Hugo en Arjan den Hertog in Katwijk.
Facebook-pagina Hangaar 7